New Mexico Steam Locomotive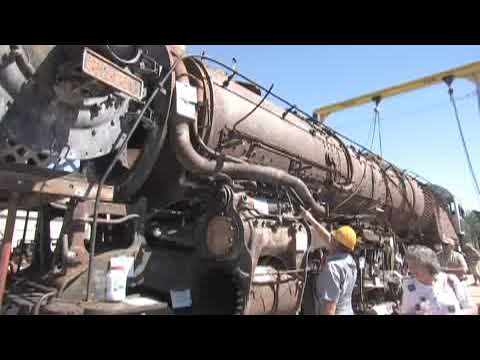 In the mid 1990s a group of train enthusiasts formed New Mexico Steam Locomotive and Railroad Historical Society for the express purpose of restoring the 2926 to full running condition. At about 10:30 in the morning on June 23, 2000, the giant drive wheels rolled for the first time in forty years, as the 2926 was towed out of the park. This began a two-year pirouette, as the Society moved her about twelve blocks to their newly established "World Headquarters", as the restoration site is called, at 8th and Haines Streets.
At the World Headquarters, a group of dedicated volunteers is performing the challenging tasks associated with putting the 2926 back in full running order. Assembly of the tender is complete, some work, wiring and piping still to do. Attention has been turned to the locomotive itself. The powerful chugging of steam-driven wheels and the lonesome wail of a steam whistle will once again haunt the rails of central New Mexico.