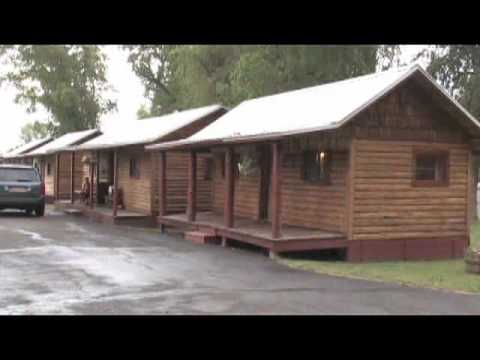 The Elkhorn Lodge has been host to thousands of visitors from across the world for 50 years. The country lodge is nestled on the banks of the Rio Chama where blue-ribbon trout fishing awaits. The beautiful lush grass-covered Chama Valley is located at the foot of the majestic Cumbres Mountains. The Chama area boasts some of the most spectacular scenery in the Rocky Mountains.
The Elkhorn Lodge is ideally located on the main highway leading into Chama. Our cozy log facility includes 22 spacious motel rooms all equipped with Cable TV, in-room telephones, and full baths. We also offer 11 country cabins with fully-equipped kitchens. Our cabins accommodate from two to ten people, and are excellent for small groups and families.
The Elkhorn Lodge and Cafe are independently owned and operated by the Locke & Lane families.