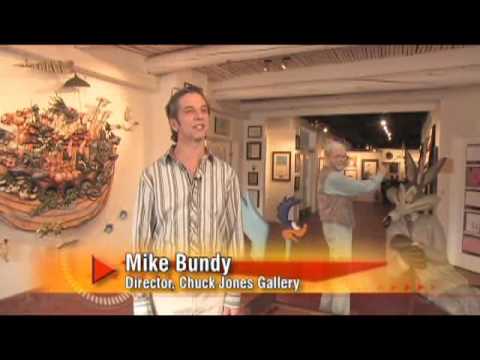 The Chuck Jones Galleries in Santa Fe are the source for the finest animation and entertainment art in the world. Based significantly around the work of Chuck Jones, the galleries strive to present his and other artist's fine works of art in their appropriate elegant setting.
The Chuck Jones Gallery (formerly known as the Chuck Jones Showroom) started in an 800 square foot location in Chuck's hometown of Corona del Mar, California in 1990 by Linda Jones and her son, Todd Kausen. Each gallery is located in beautiful destination communities and are a must-see when visiting enchanting New Mexico.
The Santa Fe, New Mexico gallery is located in the midst of the downtown area near the famous Plaza area. 135 W. Palace Ave., Santa Fe, NM 87501.  Call for more information: 505/983-5999.
Visit the Chuck Jones Galleries website.