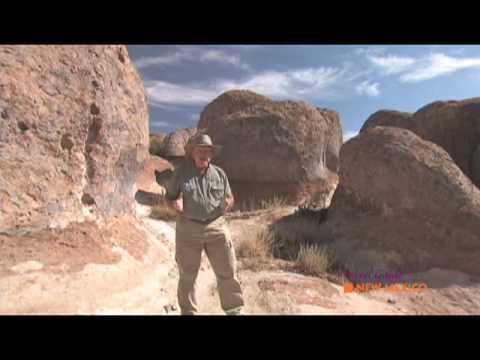 Rock formations like those at the City of Rocks State Park exist in only six other places in the world. Imaginative visitors may see the rock formations as a small city with houses, chimneys, courtyards and streets. Visitors can choose from 62 campsites scattered among the rocks, from which they can hike, bird watch, picnic, bike, take in the interpretive exhibits at the visitor center, explore the parks botanical garden or star gaze.
City of Rocks State Park lies in the Mimbres Valley of the Chihuahuan desert. The park and surrounding grassland support yucca, agave, cacti and ocotillo, while growing among the rocks are Emory and gray oak. Mule deer, roadrunners, javelinas, cactus wrens, western diamondback rattlesnakes, ground squirrels, coyotes and jackrabbits all make their home here. Until 1200 A.D., Mimbres Indians roamed this area, leaving arrowheads and pottery shards as evidence of their culture.
The park also lies within the traditional homelands of the Chiricahua and Warm Springs Apache. Spanish explorers and settlers arrived in 1500 and mule trains loaded with copper from the nearby Santa Rita mine passed nearby on their way to Chihuahua from 1804 to 1834. After the Mexican War of 1846-48, the Mormon Battalion blazed a trail south of the park to link newly acquired New Mexico and Arizona with the eastern United States.