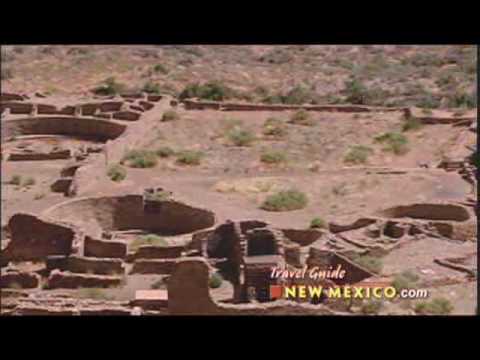 Follow ancient passageways to a distant time. Explore West Ruin, a center of ancestral Pueblo society that once housed over 500 masonry rooms. Look up and see original timbers holding up the roof. Search for the fingerprints of ancient workers in the stucco walls. Listen for an echo of ritual drums in the reconstructed Great Kiva. Adventure into the past.
From AD 850 to 1250, Chaco was a hub of ceremony, trade, and administration for the prehistoric Four Corners area–unlike anything before or since.
Chaco is remarkable for its multi-storied public buildings, ceremonial buildings, and distinctive architecture.  These structures required considerable planning, designing, organizing of labor, and engineering to construct.  The Chacoan people combined many elements: pre-planned architectural designs, astronomical alignments, geometry, landscaping, and engineering to create an ancient urban center of spectacular public architecture–one that still awes and inspires us a thousand years later.